Peloponnese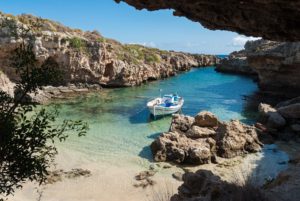 Peloponnese is one of the most authentic and beautiful areas of Greece. It is a great destination for your vacation and an excellent way to explore alternative Greece, avoiding the massive travel destinations of the country and the Aegean Sea.
In Peloponnese, you will experience Authentic Greece and the original Greek Hospitality. The peninsula is located in the south-western part of Greece in a small distance from Athens, providing easy access to almost every part of the world.
The name of Peloponnese (called Peloponissos in Greek) derives from the Greek words Pelopas and Nissos, which is translated as the "island of Pelops". Pelops, according to the Greek mythology, was the king of Pisa in western Peloponnese.
Birthplace of the Olympic Games and great Ancient Civilisations, a scenery of magnificent myths and Greek tragedies, Peloponnese is the best travel destination in Greece in terms of combining history, mythology, environment, landscapes, culture and authentic Greek hospitality. Travel to Peloponnese and enjoy the unique ambiance of a mythical travel destination!