Peloponnese is a unique scenery of picturesque landscapes, featuring glorious history and interesting present. A tour in one of the most beautiful places in Greece, Peloponnese Tour is the perfect choice for an authentic experience of seven days or more.
In PeloponneseTour.com we present the best hotel choices, top attractions, traditional restaurants and beaches with crystal-clear waters. Peloponnese Tour is one of the most authentic travel experiences in Greece. Travelling in the villages is a unique way of understanding the everyday life in Greek country.
No matter whether you will try to explore Peloponnese by car, motorcycle all an alternative transportation option such as local buses or a boat, making a plan of your tour will be really useful and will save you from effort, money and time.
Organize Peloponnese Tour in advance, define the areas that you would like to visit, find the most interesting spots of each place, schedule your transportation, arrange your accommodation and experience authentic Greece to the maximum!
Peloponnese Tour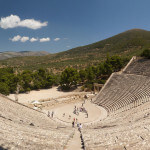 Picturesque villages by the sea, with the traditional architecture of the area. Wild mountain sceneries with small yet magnificent settlements. Grandiose hotels featuring luxurious accommodation options and services. Small traditional restaurants, serving the delicious local cuisine.
Try the Peloponnese Tour and enjoy one of the most interesting travel experiences of your life. Peloponnese Tour is a trip that needs to be well organised.
How many days should one spend in every destination? Which are the best hotels? Which are the nicest restaurants? Where should one swim? In PeloponeseTour we have collected the most useful information in order to make sure that your experience will be unique.
Travel to Greece and choose Peloponnese Tour for an authentic and full of excitement trip. Reach the area by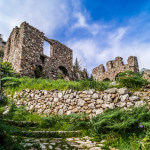 plane through Athens and Kalamata and visit Corinth, Patras, Pyrgos, Olympia, Sparta, Mani, Nafplio and other smaller yet interesting travel destinations. Peloponnese Tour is a unique experience for every traveler.
Rent a car during your arrival in Greece, make your detailed plans and get ready for a magnificent road trip through one of the most beautiful areas of Greece. In Peloponese Tour you will find all the necessary information that you need to arrange your trip.
Hotels and vacation rentals, restaurants and tavernas, bars and various entertainment options… all the information that you need is gathered in one website: www.peloponnesetour.com.